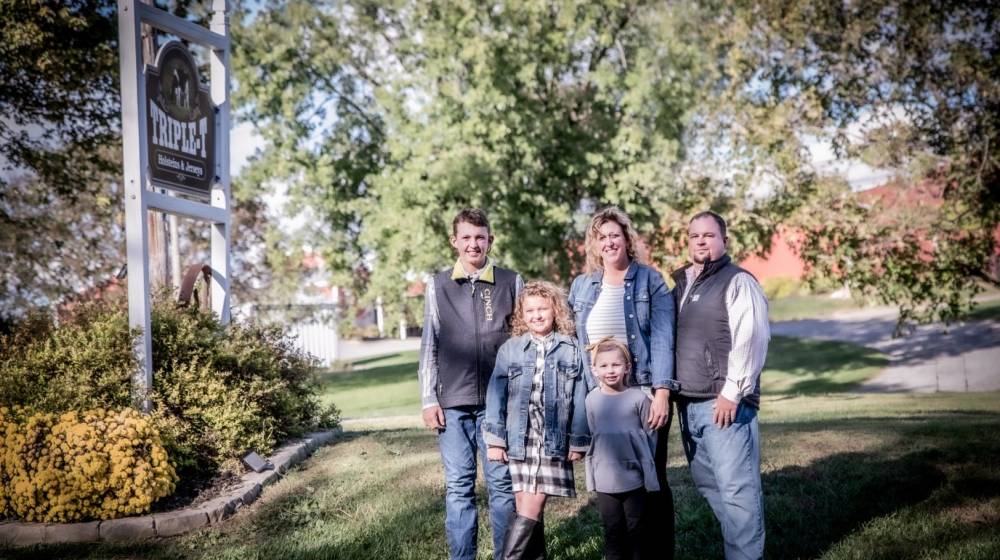 International Line-Up of Judges for Borderway UK Dairy Expo
The line-up of judges for the 2023 Borderway UK Dairy Expo includes husband and wife duo from the US and industry pioneers from the UK.
Organiser of one of the UK's largest industry event dedicated to the dairy industry, Harrison & Hetherington, has today announced details of the line-up of international judges for the 2023 Borderway UK Dairy Expo. The event, which is now a key industry event for dairy farmers across the globe, will take place on Saturday 11th March 2023 and is expected to attract in the region of 500 dairy cattle and 7,000 visitors.
Judging the Holstein and Brown Swiss classes is Nathan Thomas from North Lewisburg, Ohio, whose wife, Jennifer Thomas will judge the Red and White, Jersey and Ayrshire classes; Duncan Hunter from Hertfordshire, England, will judge the British Friesian and Dairy Shorthorn classes; and Tom Lomas from Derbyshire will judge the International Showmanship Show.
On announcing details of the judging line-up, Dairy Sales Manager for Harrison & Hetherington, and event organiser Glyn Lucas said: "Judging such a phenomenal line-up of livestock is not a challenge for the faint-hearted. Borderway UK Dairy Expo has cultivated a worldwide reputation as one of the most notable shows in the calendar and the calibre of cattle it attracts is testament to that. I am delighted to be welcoming such an incredible panel of experienced judges who I know will do an excellent job."
Nathan and Jenny Thomas will be making the journey from Ohio to judge the Holstein and Brown Swiss classes and Red and White, Ayrshire and Jersey classes respectively. Together with their three children, as well as Nathan's family, the husband-and-wife team own and operate Triple-T Holsteins which consists of over 100 registered head of Holsteins and Jerseys.
With a wealth of judging experience behind him, Nathan has judged local, state, regional, national and international shows for Holstein, Red and White Holsteins, Jersey and other several other component breeds. Likewise, Jenny has judged shows on a local, state, regional and national levels for Holstein, Jersey and other component breeds. Additionally, in 2019, Jenny embarked on a career with Select Sires in Ohio where she is now in the communications department.
British Friesian and Milking Shorthorn judge, Duncan Hunter, based just north of London, is the founder and owner of Hunter Dairy Consulting. Duncan is also currently providing field services to the Ayrshire Cattle Society and managing the Ayrshire Breed Heritage programme.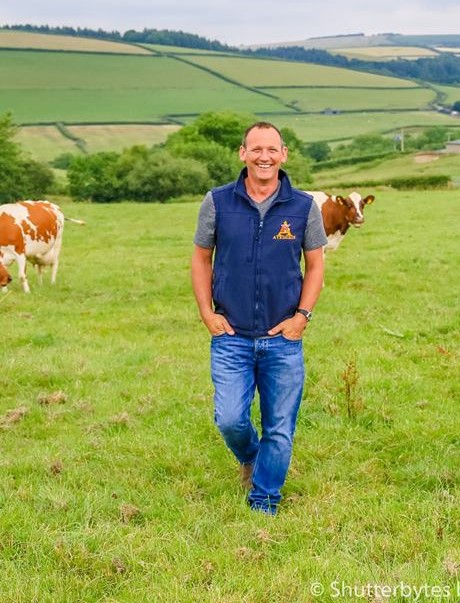 As a breeder, Duncan bred and owned the Haresfoot herd of pedigree Ayrshires and the Ashlyns herd of pedigree Holsteins where much success was had over 30 years with impressive production and great show success.
Commenting on being invited to judge at next year's event, Duncan said: "It is a huge honour to be put forward to judge the British Friesians at the 2023 Borderway UK Dairy Expo. At a time when the breed is so hugely popular throughout commercial dairy farming systems in the UK, it will be my privilege to cast my eyes over those representing the breed and promoting what they have to offer to a world-wide platform."
Judging this year's International Showmanship Show is Tom Lomas who originates from High Peak, Derbyshire. For a decade now, Tom has worked as an embryo transfer practitioner at Celltech Embryo Transfer LTD. Prior to this he ran a cattle preparation business. Alongside his daily work, Tom runs an Elite Holstein and Jersey herd under the prefix TLC with the main focus to breed animals with exciting and exceptional pedigrees that will replicate the true type model. A career highlight, in 2018, Tom co-managed the Perfection Collection Sale which remains one of the most successful consignment sales in UK history.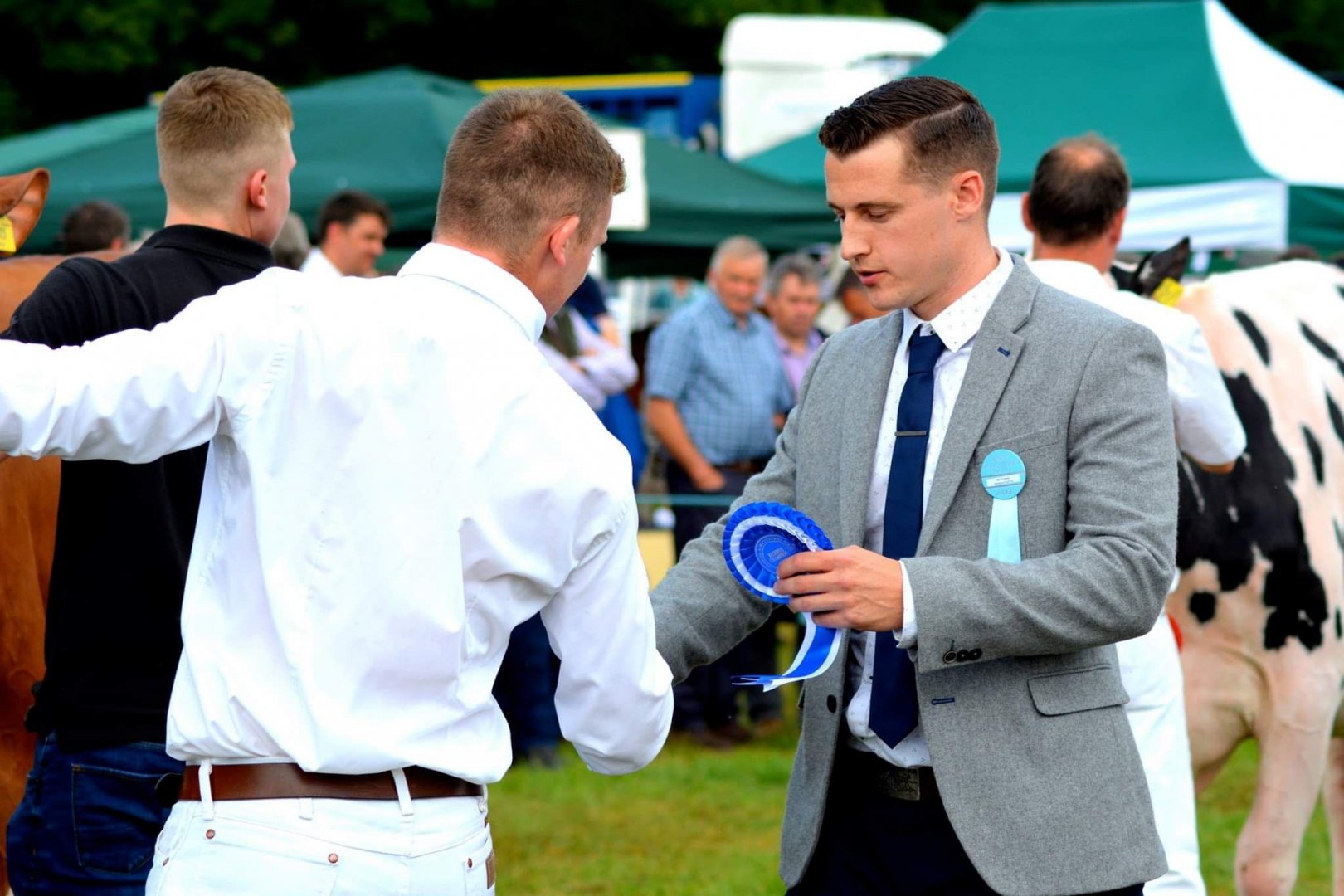 Speaking of his judging appointment, Tom said: "I am honoured to be judging the International Showmanship Show at Borderway UK Dairy Expo. It comes at a time when there is a renaissance within the show industry and it's a joy to see so many young people attracted to this part of the business. I am an advocate of the UK's youth and UK Dairy Expo is a great showcase for our young people to demonstrate their skills to a global audience."
In conclusion, Glyn said: "In addition to the livestock classes, this is a very important trade event which offers people from all corners of the dairy industry a platform to network and chat with likeminded people."
Posted: Friday 06 Jan 2023
Back To Event News